Frequently Asked Questions
Is Laser Hair Removal Permanent?
Health Canada approves laser technology as a method of permanent hair reduction.  The FDA states that permanent hair reduction is "the long-term, stable reduction in the number of hairs re-growing after a treatment regime, which may include several sessions."  This means that because individual hairs are in different stages of growth you will require a series of treatments to target hair follicles as they progress through these different stages.  Most individuals experience at least an 80% permanent reduction in hair growth.  To maintain your results, it's recommended to schedule touch-ups once or twice a year.  For more information visit Health Canada
Is Laser Hair Removal Safe? Even for Pregnant Women?
Laser hair removal is a safe and well tolerated hair removal method for a majority of people.  There do not appear to be any long-term health risks associated with the procedure.  However, some people may experience minor side effects/redness after laser hair removal. A small patch test is recommended to see how skin reacts to the treatment before having it done on a larger area of skin.
Pregnant?  Pregnant women should avoid laser treatment until after they've given birth. There isn't enough research to know if it's safe for the unborn baby. If you're dealing with unwanted facial hair, stick with traditional hair removal methods like shaving, waxing, threading, etc. 
How many treatments will I need?
With our Soprano Ice Platinum laser technology – our clients have only required between 4 to 6 treatments!  Individual results vary depending on treatment area, your skin tone, hair colour and hair density.   To maintain your results, we recommend you schedule 1-2 laser hair removal sessions per year. Your technician will be able to provide you with a more precise estimate during your consultation. 
Am I required to undergo a patch test and consultation?
Yes patch tests are recommended for your own protection.  We offer a complimentary patch test and consultation to our clients.  During your consultation we will review your past experiences, expectations, and perform a patch test to confirm your personal settings to help rule out any adverse reactions.  At this time we will do a skin analysis, discuss any underlying medical conditions and any medications or health supplements  you may be taking.  We encourage you to ask all your questions during the consultation so that we can address any concerns prior to your treatment.  We want you to be well informed and prepared prior to your hair removal treatments so that you feel comfortable. 
What are the benefits of Soprano Ice Platinum Laser Hair Removal?
Permanent Reduction in hair growth * Long Lasting Results * Virtually Pain Free * Cost Effective * Quicker Treatment Time * Eliminate In grown Hair * Reduce Acne breakouts * Cooling Ice Sensation *  Effective Hair Removal for all Skin Types and Hair Types
Soprano ICE Platinum provides a complete and effective hair removal solution, by incorporating multiple laser wavelengths and technologies. Incorporating the power of all 3 lasers (755 nm, 810 nm and 1064 nm) this advanced laser technology gives you the most complete and effective solution, achieving excellent results to any single wavelength. Soprano ICE Platinum allows our technicians to effectively and efficiently treat all skin tones, all skin types, as well as all hair types!
What areas of the body can you treat?
Soprano Ice Platinum Laser Hair removal is effective in treating hair reduction on the following areas:
Face * Neck * Back of Neck * Back * Shoulders * Underarms * Arms * Legs * Feet * Hands * Torso * Chest * Bikini Region * Buttocks 
Do I have to Shave prior to laser hair removal treatment?
If you don't shave before your appointment, the laser will singe the hair resulting in a burn to your skin. In addition, if the hair hasn't been shaved properly, treatment will not be as effective, and it may result in small temporary grazes on the top layer of your skin.  It is important to shave the night before or a few hours before the treatment.   It is best not to shave immediately before your treatment as this can disturb the skin.
Is there anything else I should know before my treatments?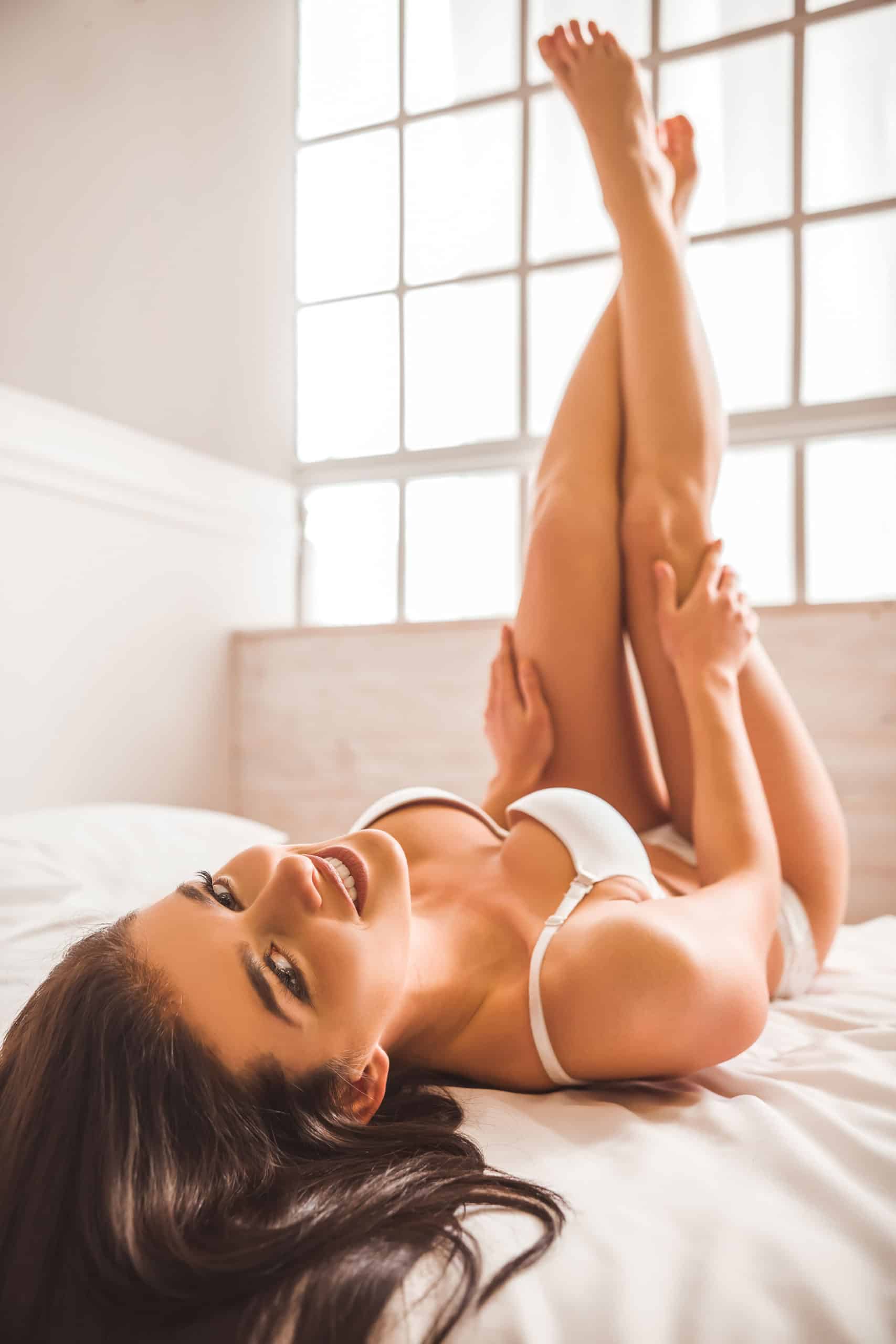 Want to Schedule an Appointment?